Sacred Warrior @ Hard Rock Café – San Juan, Puerto Rico
Friday December 4, 2009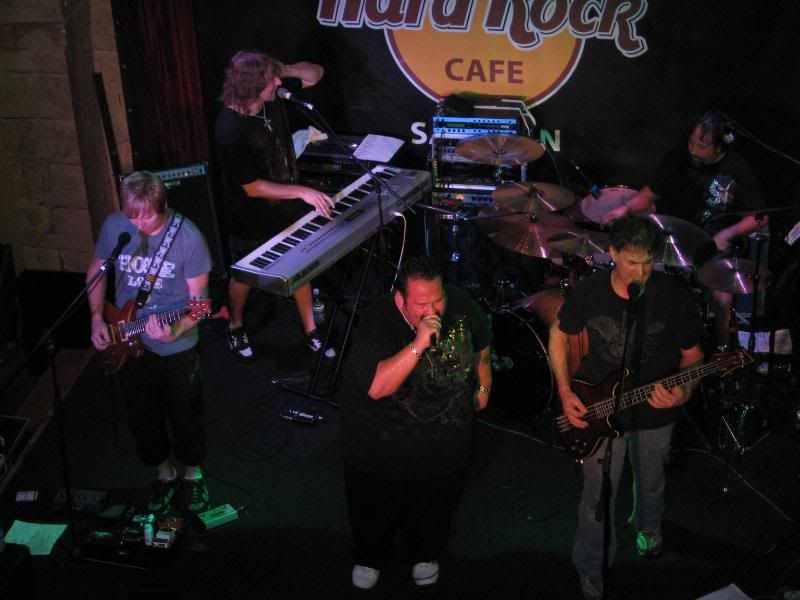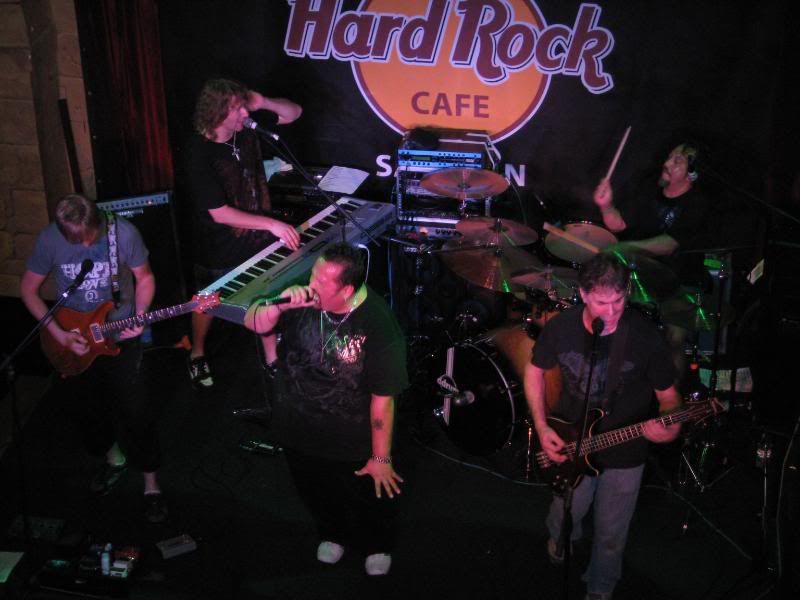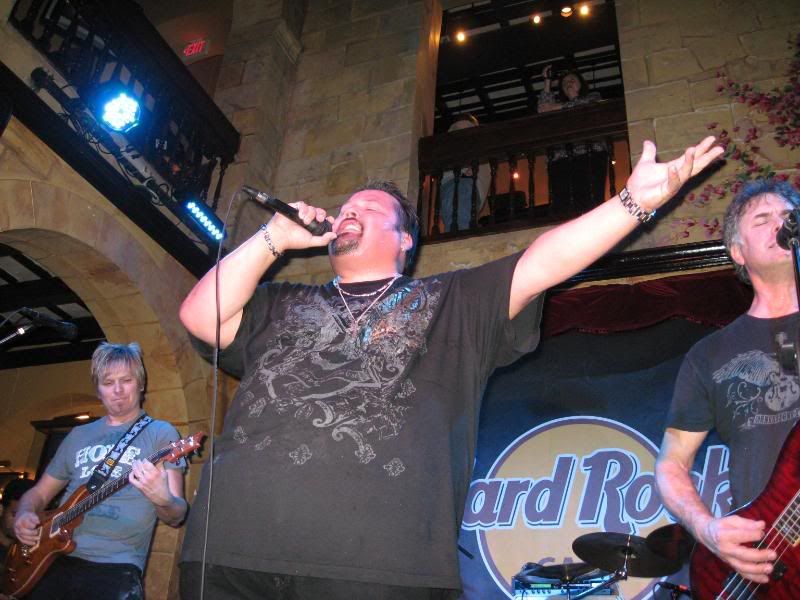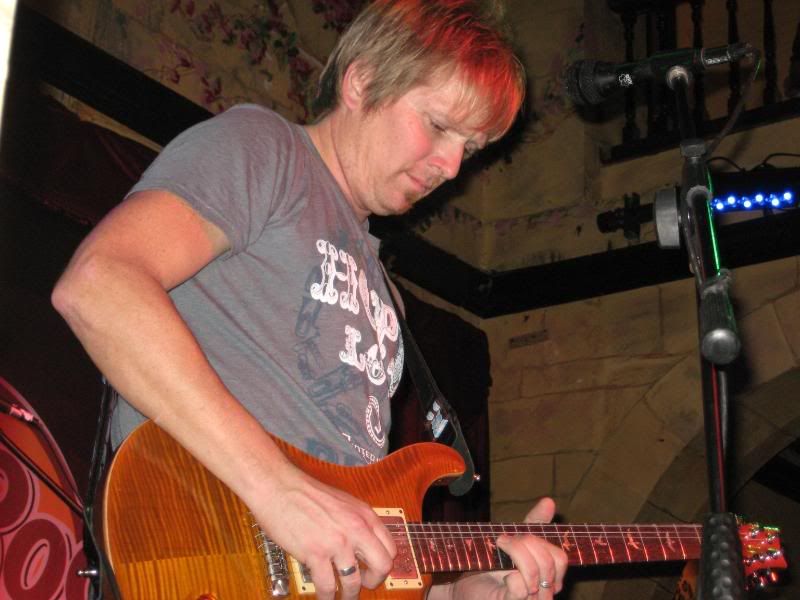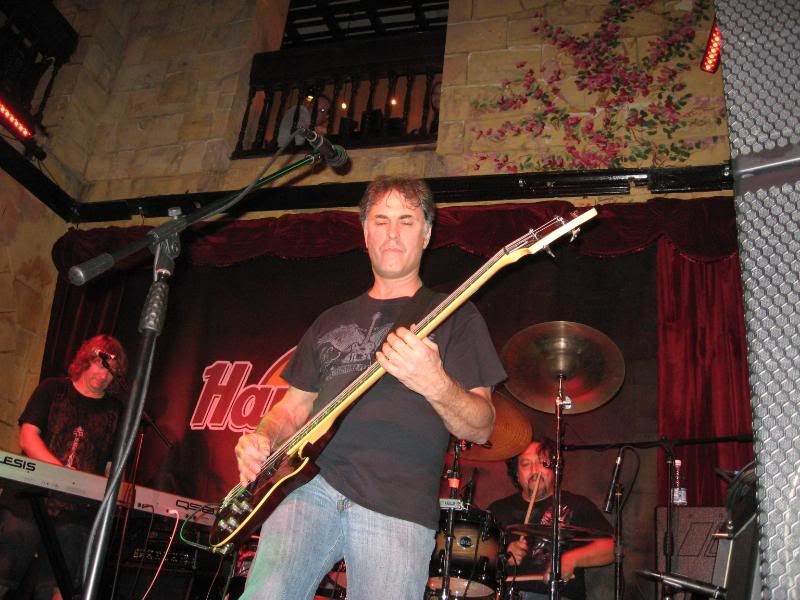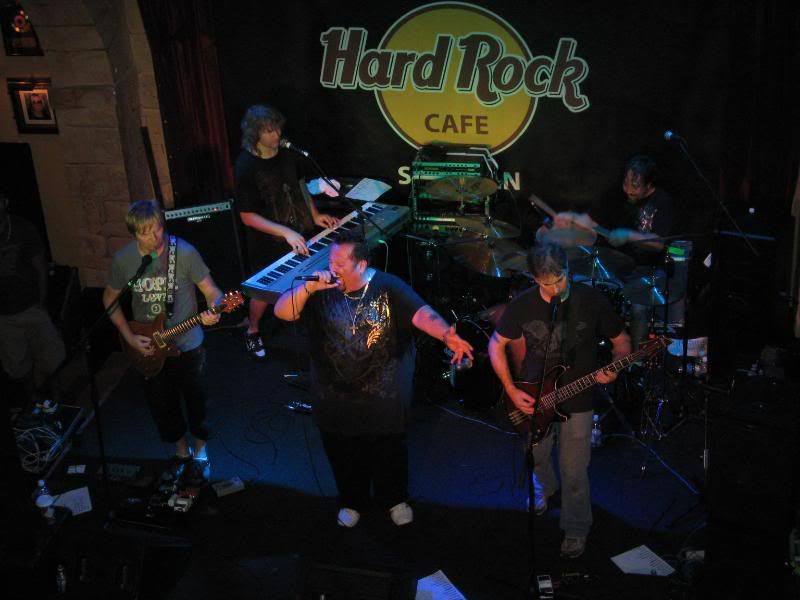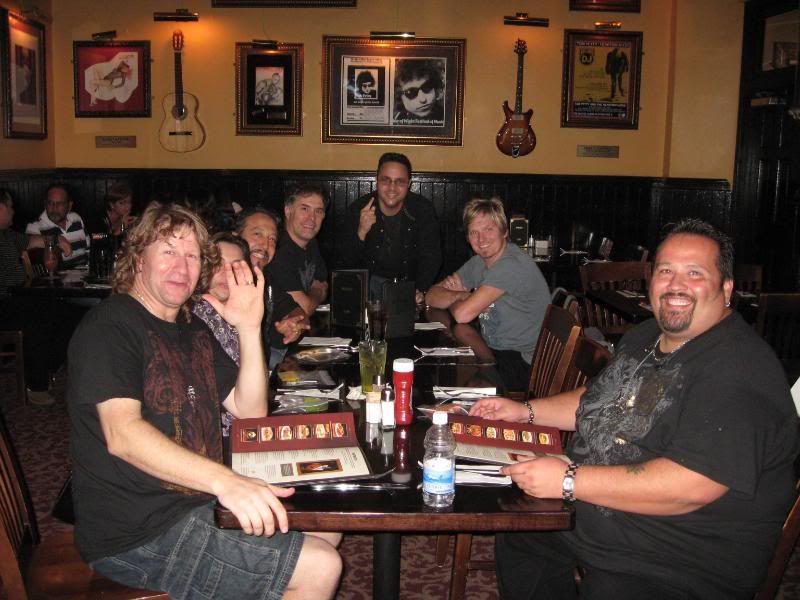 Sacred Warrior with the original members Rey Parra (vacals), Bruce Swift (guitar), Steve Watkins (bass) and Tony Velasquez (drums) and the recent keyboard player Joe Petit visits for the first time to the Island of the Captivation (known in Spanish as "Isla del Encanto"). Tto the delight of their "Fans Boricuas," a very good concert before a scanty concurrence.  But the present public has enjoyed very much in this occasion.  They began thier concert with a piece of a Christmas song, "Oh Emmanuel," then when Rey Parra said, "It's Christmas Time," and said in spanish: "¡Felíz Navidad!"
Followed by the songs: "No Happy Endings," "Children of the Light," "Remember Me," "He Died," "Rebellion," "Fire From Heaven," "Temples on Fire," "War Torn Hero," "The Flood," "Holy Holy Holy," "Warriors" and some new song from a new CD coming out in 2010 .
Bruce Swift (guitar player) took a part for ministry of the Word of God for the lives in there.  Of course, it was more than a great concert (but), a great experience. The group has demonstrated that, after 23 years, they continue giving the maximum since doing it from its formation.  And this way it was.
That was a VERY GREAT TIME! Indeed, it deserves to be repeated very soon in Puerto Rico. That would be Super.