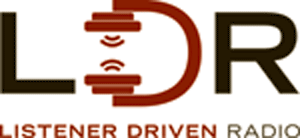 Imagine being able to control your favorite radio station from your home computer. With a few clicks, you can decide which songs play on the air or not. You can dedicate songs to Facebook friends or chat with fellow listeners about the music you love. That technology isn't science fiction. It's actually happening every night on Christian radio network, Air1 Radio.
Air1 Radio has partnered with Listener Driven Radio (LDR) to give listeners unprecedented control of their favorite faith-inspired tunes on nearly 200 radio stations nationwide.
Every weeknight at 7 p.m. Pacific and 10 p.m. Eastern, listeners will take full control of Air1 and call the shots on each song played during its Mixology Live show.  The LDR platform, which launched July 19, 2011, also allows listeners to send dedications, creating an interactive, cutting-edge social music experience for faith-inspired rockers. Listeners can vote online at www.air1.com.
"The Positive Alternative" network, which values faith, community and music on a digital platform, is heard in more than 100 markets across America and reaches more than 1.5 million listeners each week.
Air1 Program Director, Paul Goldsmith said, "Air1 is unlike many radio stations or networks, because we are a financially supported by our listeners. We truly work for our listeners! Our partnership with LDR gives us the ability to integrate real-time minute-by-minute feedback from the audience right into our playlist. It's a groundbreaking new way to do radio!"
Initial results have already shown to be exceedingly positive for the network. Thousands of listeners are putting on their "music director" hat on a nightly basis to participate in Mixology Live.
LDR President Daniel Anstandig commented, "Air1 is a worldwide leader in Christian radio. Their mission to make a real difference in listeners' lives is one that we take seriously as a partner. Paul Goldsmith is an enthusiastic and innovative programmer with an extraordinary on-air and web team. We are excited to work with Air1 to musically empower the network's listeners across the globe."
###

Listener Driven Radio is a global leader in interactive audio software. Its LDR.1 and LDR.Takeover platforms are on the air at nearly 100 radio stations, networks, and broadcast groups in the USA, Canada, and Europe, reaching over 30 million listeners monthly. LDR software empowers listeners to become real-time collaborators in on-air programming, automatically adjusting content based on audience input. The LDR platforms offer ratings and revenue growth opportunities, turning broadcasts into crowdcasts and offering valuable digital marketing opportunities. More information is available on LDR at http://www.listenerdrivenradio.com.