We are extremely pleased to announce that Blood & Ink Records will be releasing the seminal Spirit-filled hardcore album Atonement by Strongarm on vinyl LP! Nearly a year in the making and 15 years after the original release of Atonement on CD and cassette by Tooth & Nail Records, we will be pressing this classic release on vinyl for the first time ever (and currently the only in-print format)!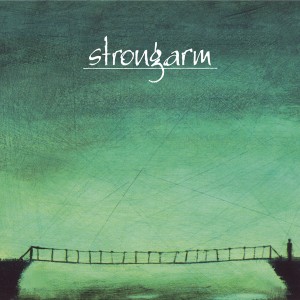 It's finally here… you can actually buy copies of this incredible, classic release on vinyl! We're offering a couple of cool deals too and if you buy either of the combo deals, you'll be entered to win a Strongarm Atonement LP test pressing!
For those who care about the nerdy stuff, there are two colors available, black vinyl (limited to 100 copies) and clear green vinyl (limited to 400 copies). Get 'em before they're gone at the Blood & Ink Webstore.