The Midsummer Station
Owl City's latest full length – out August 21st via Republic Records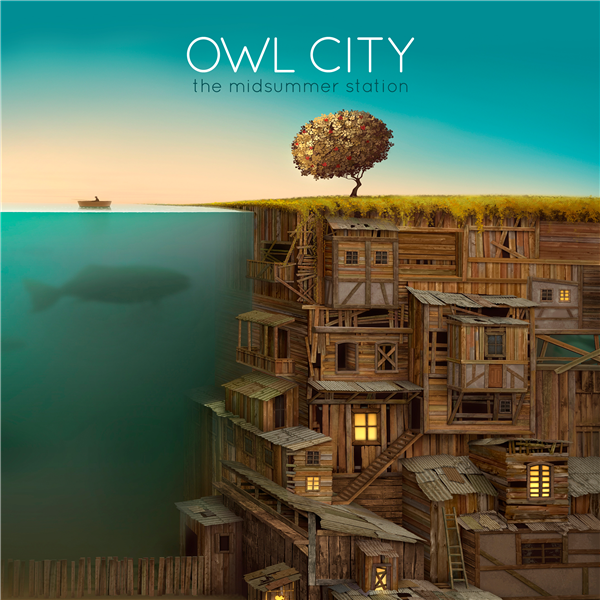 Lead Single "Good Time" Certified Gold in the U.S.!
The first single off of Owl City's The Midsummer Station "Good Time," a duet with Carly Rae Jepsen, has earned Gold status in the United States! This news comes alongside the single's largest jump yet on the Billboard Hot 100 to #13, its current peak, last week.
Owl City Gears Up for National Television Performances…
On August 22nd, Owl City and Carly Rae Jepsen team up for the first of many television performances on NBC's America's Got Talent at 9/8c!
Catch Owl City performing his hit single "Good Time" with Carly Rae Jepsen on NBC's The Today Show on August 23rd!
Owl City + Carly Team Up Again at Arthur Ashe Kids Day at the U.S. Open on CBS on August 26th at Noon EST!
On August 28th, just one week after release, Owl City will perform "Good Time" with Carly live on NBC's The Tonight Show with Jay Lenoat 11:35/10:35c!
Owl City will round out television performances with Carly with Conanon August 29th at 11/10c on TBS!
Check Out What the Press Has to Say About the Feel-Good Official Music Video for "Good Time"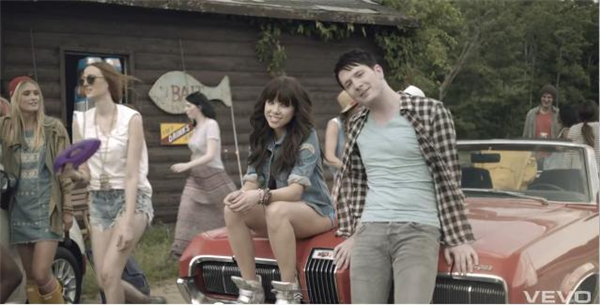 "Warning: Watching this video at work will make you want to jump in the car and hit the lake ASAP." – Entertainment Weekly
"…Sing-along glory." – MTV
"'Good Time' occupies the space between Miley Cyrus' 'Party in the U.S.A.' and Katy Perry's 'Last Friday Night (T.G.I.F.)'" – HitFix
It's Always a "Good Time"… At the Olympics!
Check out NBC's Today at the Olympics promo featuring "Good Time!"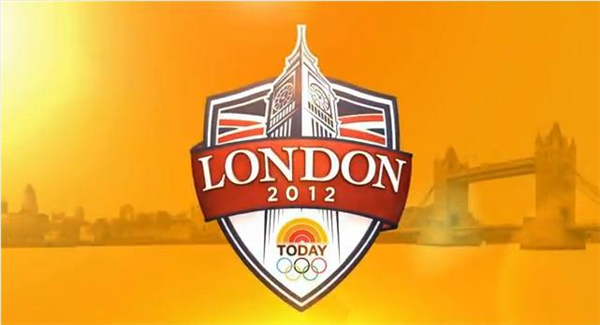 After completing a sold-out headlining run this summer, Owl City will hit the road again, eager to bring fans a taste of his new music in its live setting. The tour will hit 4 continents over a 45 show span, see below for all confirmed dates!
09.5.12 – Nashville, TN @ Cannery
09.6.12 – Atlanta, GA @ Center Stage
09.7.12 – Orlando, FL @ Beacham Theatre
09.8.12 – Ft. Lauderdale, FL @ Revolution
09.10.12 – Washington DC @ 9:30 Club
09.11.12 – New York, NY @ Irving Plaza
09.13.12 – Boston, MA @ Paradise
09.14.12 – Philadelphia, PA @ Theatre of Living Arts
09.15.12 – Toronto, ON @ Phoenix Concert Hall
09.16.12 – Columbus, OH @ Newport Music Hall
09.18.12 – Houston, TX @ House of Blues
09.19.12 – Dallas, TX @ House of Blues
09.20.12 – Austin, TX @ La Zona Rosa
09.22.12 – San Diego, CA @ House of Blues
09.26.12 – San Francisco, CA @ Regency
09.28.12 – Vancouver, BC @ Commodore Ballroom
09.29.12 – Seattle, WA @ Neptune
10.01.12 – Salt Lake City, UT @ The Depot
10.02.12 – Denver, CO @ Ogden Theatre
10.04.12 – Minneapolis, MN @ First Avenue
10.05.12 – Kansas City, MO @ Beaumont
10.06.12 – Chicago, IL @ Vic Theatre
10.07.12 – Detroit, MI @ Crofoot
10.18.12 – Paris, France @ Trabendo
10.19.12 – Zurich, Switzerland @ Mascotte
10.21.12 – Munich, Germany @ Hansa 39
10.22.12 – Frankfurt, Germany @ Batschkapp
10.23.12 – Hamburg, Germany @ Knust
10.25.12 – London, UK @ Forum
10.26.12 – Birmingham, UK @ Library/HMV Institute
10.27.12 – Dublin, Ireland @ Whelans
10.28.12 – Glasgow, UK @ Garage
10.30.12 – Manchester, UK @ Academy 3
10.31.12 – Oxford, UK @ Academy 2
11.02.12 – Gent, Belgium @ Vooruit
11.03.12 – Amsterdam, Holland @ Melkweg
11.07.12 – Osaka, Japan @ Big Cat
11.08.12 – Tokyo, Japan @ Shibuya Ax
11.12.12 – Taipei, Taiwan @ Legacy
11.14.12 – Jakarta, Indonesia @ Tennis Indoor Senayan
11.16.12 – Auckland, NZ @ Powerstation
11.18.12 – Melbourne, Australia @ Corner Hotel
11.20.12 – Sydney, Australia @ The Metro